A Special Feature edited by Sarah Ghazal Ali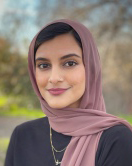 There are costs to our living on this small, terminable planet. Daily these costs bear down on each of us, but their severity, visibility, and immediacy depend on who and where one is in the world. In his book Slow Violence and the Environmentalism of the Poor, Princeton professor Rob Nixon identifies slow violence as "violence that occurs gradually and out of sight, a violence of delayed destruction that is dispersed across time and space, an attritional violence that is typically not viewed as violence at all." The world we inhabit is marked by disasters—climate catastrophe, vanishing species, famine, fast fashion, militarization—but the human eye is drawn only to the most spectacular and expeditious among them.
Today, eight months pregnant, I ask myself an unoriginal, timeworn question: what tomorrow am I ushering a child into, toward? By the time this issue of West Branch is in the world, my daughter will be, too, as will other daughters, other children. The cost of living is a calamity of multiplication and dispersal. And, as Nixon suggests, the most insidious repercussions are often also the most invisible. How much violence do we fail to recognize as real violence because its effects are displaced, reverberating somewhere beyond the thresholds of our homes, or postponed, dismissed as another generation's problem?
Solmaz Sharif has said that "writing a poem is an action you can undertake anywhere," that a poem's "scrappy thereness" offers something akin to hope as we navigate the impositions of consumerism and carcerality. In the work of these nine poets, I locate a sense of that thereness. In these poems, gathered around the subject of slow violence, you will find speakers who face the costs of their living, who risk being bare and porous to varying instances of harm. I believe that the task of the poet is to resist the lure of obfuscating language, pretty policies and promises. Poems can excavate, investigate, agitate. These poems don't pretend to have solutions for slow violences and long dyings, but they do bear witness and insist upon our interconnectedness across species, identity, place, and time.
I find here reminder after reminder that we are all beholden to one other, and that tomorrow can be made and remade until it resembles something new, something bright and beyond the conditions of capitalism. I hope the work assembled in this special feature proves meaningful to you, and that it enables the beautiful, collective work of imagining more. Thank you for reading and for being alongside us.
—Sarah Ghazal Ali
Sarah Ghazal Ali is the poetry editor of West Branch and the editor of Palette Poetry. She is the author of THEOPHANIES, selected as the Editors' Choice for the 2022 Alice James Award, and forthcoming in 2024. A 2022 Djanikian Scholar and winner of the Sewanee Review Poetry Prize, her poems appear in POETRY, American Poetry Review, Pleiades, The Yale Review, Guernica, and elsewhere.
---
Emilia Phillips
Vanitas (Planned Obsolescence)
Thumb a bubble
under an edge-
foxed sticker that says,
COMPOST THE RICH,
on the walk-light pole in a city that has no
sidewalks to the grocery, public
library, or even bus
stop. Break down an Amazon
box, peeling off
its plastic-threaded packing
the cardboard into the pile
of woodchip, curls of carrot
peel, mosaic-ed eggshell, Costco
coffee grounds (damp), leaves, and the spring
mix gone to liquid in the crisper
drawer. Your bank account
score fallen, and a crack
your phone-
screen. An orb-weaver
does its thing
while you sleep. And what do you
sleeping
on your hand
until it is prickling
Emilia Phillips (they/them/theirs) is the author of five poetry collections from the University of Akron Press, including Nonbinary Bird of Paradise (forthcoming, 2024) and Embouchure (2021), and five chapbooks.
---
Natalie Eilbert
In Situ Adaptation
At the climate change rally, I follow the teens, and no, I am not thinking
about the nine-inch sea level rise in New York since 1950,
topsoil erosion along Midwestern farmlands, the rills, gullies, and streams
that pour into a hypoxic Gulf, every short clip of annihilation
like a cold hand on the back soothing a cigarette burn. All these rolling
hills flattening under black vertical weather, always already inescapable.
I am thinking my body can barricade, can be rows and columns of eyes
like a vigilant Eden amid her beings. When the daisy chains and zip
ties come, the teenagers know to ball their apprehended fists
for the brief allowance of room in the hard carceral lines
cinched at the wrists. One day, this pain, a consonant pinching skin,
will deaden the waters forever. Every mass arrest is plastic, a future of
waste to choke on. The teenagers chant the song of dissent and I clench
and unclench the fantasy of a filled womb, the wet knot of never
as I cool against a Bank of America tower. And it's true I shouldn't
say never, but it enters me like a filthy gulp of lake water
as I sink three versions of me down. The crowd is a jawline stroked
in quiet moments, plasticking elsewhere as I dizzy in image
stations: stomped grasses in the greenway, a surface of earth that agrees
to sludge and lilies, lead and benzene, beer spit and Whitman.
O—, the devastated watersheds, the dream of a child, and I knew I knew
a bloom / a hyacinth / an oxygenation. Winds disperse every species into
cold land and hot land and I was so close to each day picking eyelashes from a
face on clean linens. This is what I tell myself: Even here, at
the end of all, I stayed in the lake at the bottom of my loneliness.
Do Not Intervene
The girl took the skull to the rim of a lake
and stared at her own skull glimmering back.
She rinsed the skull of matter and placed it
like a sailboat into the water, the water so still
we can call it the absence of a mind. She prayed
that the skull was the skull of a wolf but she isn't
a lucky girl, only the lucky girls find such mandible
fortune. In truth, the skull must have been a deer
felled in the gamma wave that obliterated kindness.
We are not what we ever were. The planet spit us
back, a seed in its mouth. Now we rinse the dead
by the rims of lakes. We trace the jaw for flesh, hairs,
anything that might indicate wind pushed through
fibers of life. The girl removes a tick from her arm,
the flabby biceps extra juicy for the Ixodidae who rule
these parts. With her nails, she pinches her flesh
first, sacrifices blood to explode the suckling parasite.
She dismembers the tick body from her fatty riches
but the head digs deeper, wants to swim in her forever.
She returns to the skull. She returns to rinsing it
as if the world had ever heard silence, as if sound
even existed without our need of it. In the grass, she
pushes four fingers inside the eye socket. She tries
to recall the hand that folded laundry. Soft fabric.
What she wanted with this collection of skulls
is what we all want: a moonlight capable of love,
a moonlight that shows us we can still live here.
Earth (The)
On stolen land, I weep and refuse toast. I am told descriptions
of weather do not belong in the news unless the news is about
weather. Journalists should not describe the sky when reporting
on shootings. Chiaroscuro empowers the viewer to consider only
the focal point. I lick my finger to finger bread crumbs. I wash
my hands regularly. The virus "is not detected," according to my
lab results, a grammar that pacifies the lab findings and the host
into inconclusive entities. On stolen land, my heart aches for a man.
I read the latest local coverage. Implosions from a recent plant demolition
lead to respiratory infection and virus susceptibility in the thousands.
No one was told of the plan. Years ago an acquaintance said that
love happens all the time. I think and I believe are semantically
separate. We insist reason lives outside of faith. I think it will rain,
and I believe it will rain. To look at the sky. What it takes to look up.
Natalie Eilbert is the author of three poetry collections, Overland (Copper Canyon Press, 2023), Indictus (Noemi Press 2018), Swan Feast (Bloof Books 2015). Eilbert lives in Green Bay, Wisconsin, where she is a statewide mental health reporter for USA Today.
---
Rachel Edelman
The Portrait
A gold chain
lassoes her neck
In oil paint, their eyes
look equal in age,
image splitting the difference
between her sixteen,
his forty-one.
the lay
of her ringed right hand
seems to assure the viewer