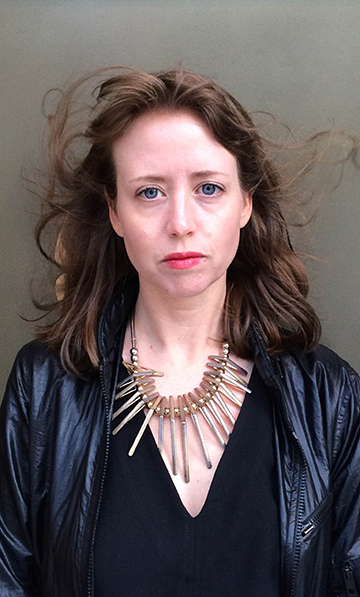 Here is, for me, a sign of a memorable short story: there is at least one sentence I can't stop thinking about. Just a few words and yet a deep well of meaning is evoked; all I want to do is circle the edges and peer down into the depths, marveling. For Andrés Reconco's "La Creel" the line was "Everything has the potential to be an ocean from which you can't escape." For Lillian Huang Cummins's "First": "The alley bordered a field, yellow and matchstick dry, where latticed steel diamonds climbed in stacks, fat at the bottom and skinny on top." For Case Kern's "Protected Land": "It was lush and terrifying like an enchanted forest where my greatest dreams and nightmares lurked around every corner."
These stories invite their readers to journey through three distinct worlds. In "La Creel," a man slides into memories of his complicated boyhood relationship with a prostitute, the titular La Creel. "First" beckons us into girlhood on a warm night in Texas, one that is at once ordinary and transformative. Meanwhile, Case Kerns drops us into a landscape equal parts sci-fi and noir, where two would-be thieves are thwarted by a property that is curiously, alarmingly alive. All three made me feel in sharp and lasting and surprising ways—the weight of past hurts; the sting of regret; the exhilaration of firsts; the creeping dread of venturing into the unknown.
Andrés Reconco, Lillian Huang Cummins, and Case Kerns are wildly and uniquely talented emerging writers, all three of them still on the cusp of their first books. If this is your initial introduction to their work: welcome. Welcome to wonder and terror, heartbreak and delight. Welcome to the future. I can't wait for you to read these stories. How lucky we are to have them.
Laura van den Berg was born and raised in Florida. She is the author of two collections of stories, The Isle of Youth (FSG, 2013) and What the World Will Look Like When All the Water Leaves Us (Dzanc Books, 2009), and the novels Find Me (FSG, 2015)and The Third Hotel (FSG, 2018). She is a contributing editor for West Branch.