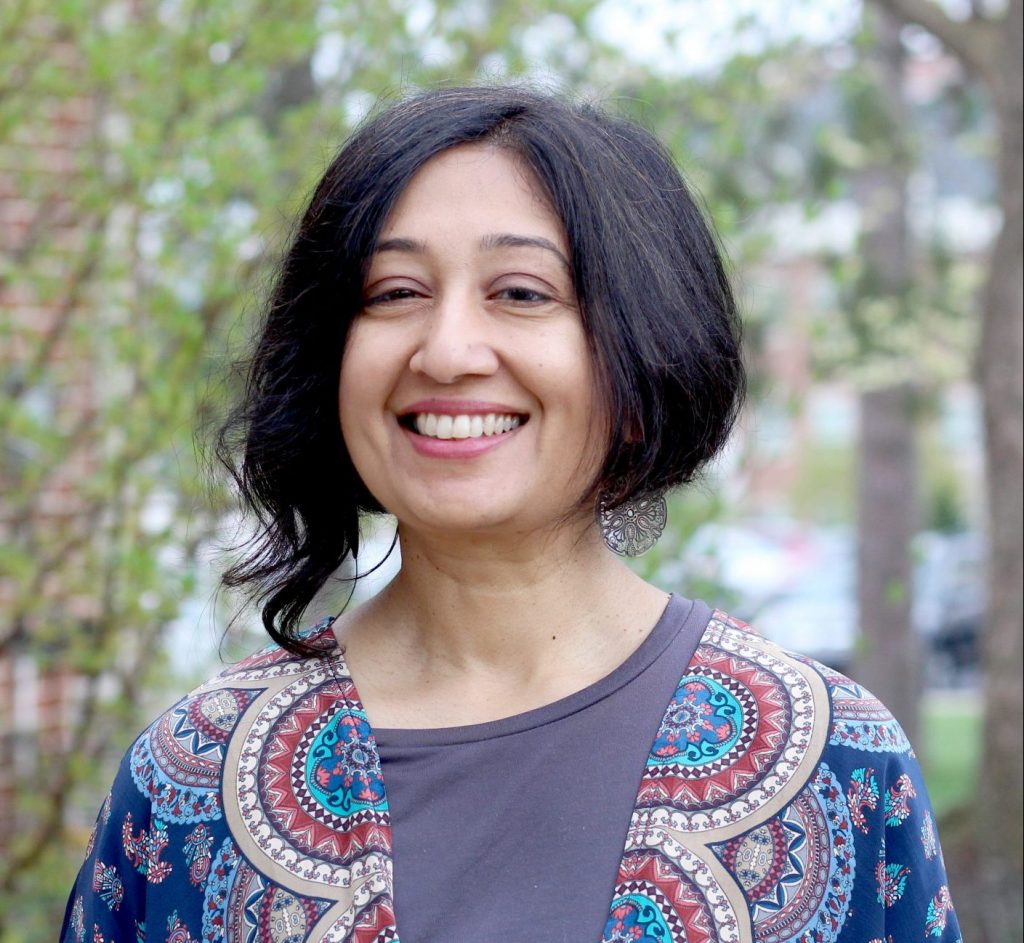 When Chet'la Sebree and Andrew Ciotola wrote me to ask if I'd serve as acting editor for 2021-2022, I answered immediately. Yes. I have served as an associate editor for West Branch for nearly a decade and I count my involvement with the journal as a career highlight. It's not just the camaraderie of a shared vision that delights me but the chance to discover new writers and new work.
Before turning to the future, I have to thank G.C. Waldrep. We didn't know each other before I joined the journal, but he has become a dear friend. I remember sitting with him at the West Branch table at an Association for Writers and Writing Programs conference. As writers came up to talk to us, he recalled specifically and kindly submissions he had read from the slush pile years before. I realized he saw every one of them, if we'd accepted the work or not. I learned from him the value of a generous aesthetic vision and a commitment to championing and nurturing writers from the earliest stages of their careers. I will always be grateful.
It was an absolute pleasure to work with Joseph Scapellato, who served as acting editor last year. I didn't think this possible but he is as kind as he is brilliant. And my deep gratitude to managing/reviews editor Andrew Ciotola's stewardship and vision. He is our wizard.
What I'm looking most forward to this year is working with this roster of editors. Lindsey Drager is joining us for her third year as associate fiction editor. I admire her work ethic and her commitment to supporting fiction that pushes formal boundaries and subverts our expectations of narrative. She is also a gifted short story writer, the author of three novels, and the recipient of, among other recognitions, a National Endowment for the Arts fellowship. Sylvia Jones, our Stadler Fellow in literary editing and our poetry editor, has already established herself as a gifted poet and a significant voice within the world of magazine publishing. Her intellect and far-ranging curiosity has impressed me deeply. Remember this year's West Branch interns: Tierra Jones and Josh Holm. You will be seeing their name on mastheads and book jackets for years to come.
And West Branch is a magazine doing its best work yet. Vanessa Cuti's "Our Children" which appeared in West Branch 94, Fall 2020, will be anthologized in this year's Best American Short Stories. We are still reading for this year's winter issue, but work we've already accepted will take you on a journey with a fighter pilot navigating the liminal space between faith and reckoning, to a festival commemorating the sixtieth anniversary of 'The Day the Music Died,' and floating among kelp beds in the Gulf Stream.
We are also planning an all-CNF issue for Spring/Summer 2022. We have no particular agenda with this issue other than to support the best writing being done in the genre: lyric, personal, journalistic, formally ambitious, dazzling on the level of the word, humorous, grief-stricken. We also continue to be committed to supporting marginalized voices.
Thank you, finally, to K. A. Hays, who is directing the Stadler Center for Poetry & Literary Arts this year, the home of West Branch, for her support. When I started in 2013, she was acting editor. It feels only fitting that we are working together once again.
And we cannot say this enough. Lyndsey, Sylvia, Andy, Tierra, Josh and I read every submission we receive. We read open-heartedly and with a desire for each writer to succeed. I still submit my own essays just like you, and I know the feeling of hurtling your words into a void. I fully appreciate how hard rejection can feel. We cannot publish all that we love and admire. Please do know, each and every story, poem, and essay we receive is meaningful to us. We see you, every one.

—Hasanthika Sirisena
---